KINERJA PEGAWAI DI PT. PELINDO IV CABANG AMBON DALAM PELAYANAN KEPELABUHANAN
Untung Tomagola

Ilmu Administrasi Negara, Fakultas Ilmu Sosial dan Ilmu Politik, Universitas Pttimura, Indonesia

Pieter S.Soselisa

Ilmu Administrasi Negara, Fakultas Ilmu Sosial dan Ilmu Politik, Universitas Pttimura, Indonesia

Julia Theresia Patty

Ilmu Administrasi Negara, Fakultas Ilmu Sosial dan Ilmu Politik, Universitas Pttimura, Indonesia
Abstract
This research was carried out at the PT. Pelindo IV Ambon Branch (Ambon Container Terminal) This research was motivated by the lack of direct socialization from the Ambon Container Terminal to service users regarding existing SOPs, for example socialization of the issue of ship visit fees, and the unavailability of suggestion box facilities so that it makes it difficult for service users in submitting a complaint. The informants taken in this study were limited to employees of the Ambon Container Terminal. This type of research is descriptive research that describes the performance of employees in port services. Data collection techniques are carried out by means of observation, interviews and documentation. The data analysis technique used in this study is a qualitative descriptive technique. The results of this study indicate that the performance of employees in port services using the mangkunegara method is running quite well, this can be seen from the existing SOPs. It is recommended that the Pelindo IV Ambon branch office (ambon container terminal) carry out more supervision, provide more adequate equipment and conduct training for employees.
Downloads
Download data is not yet available.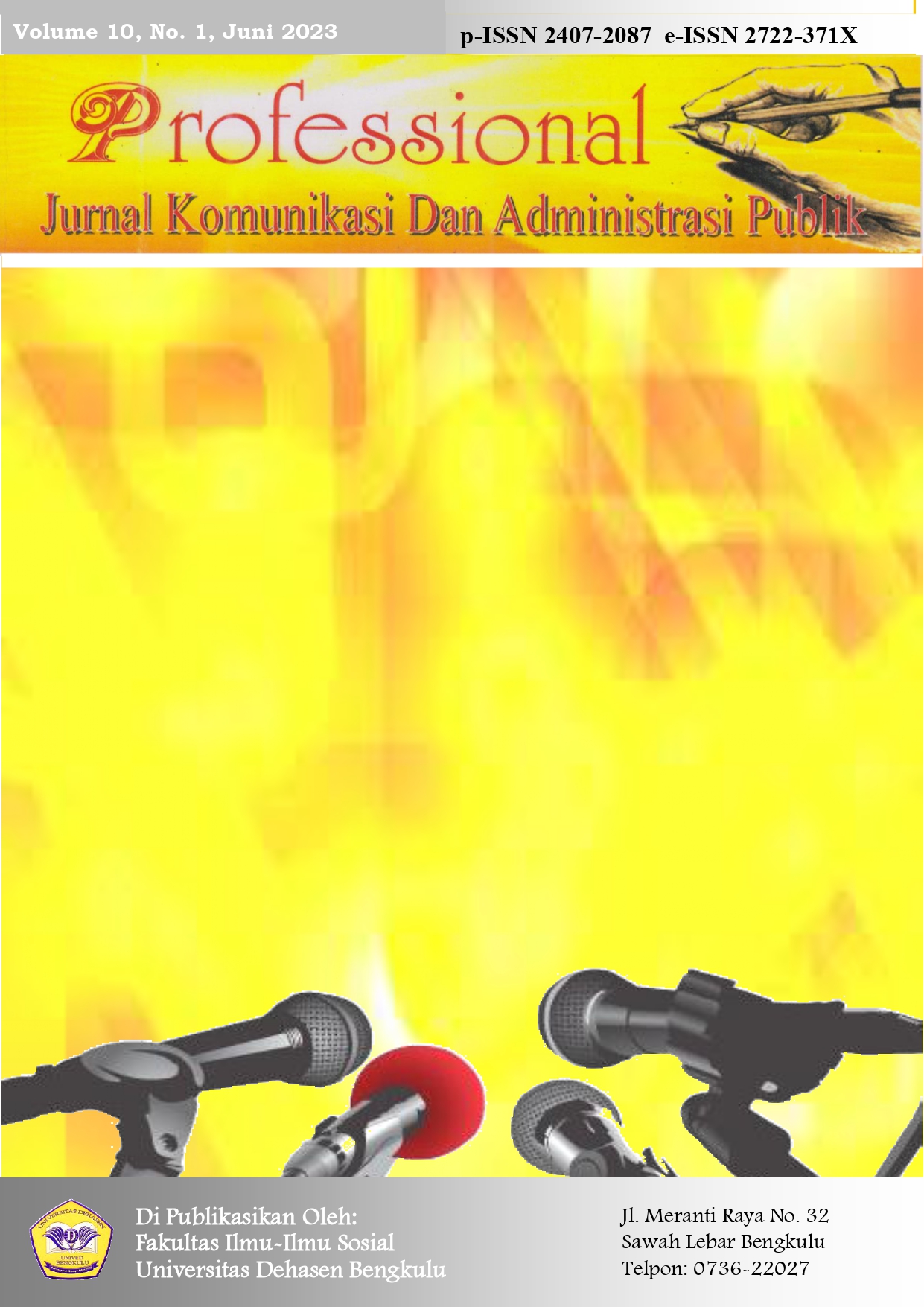 How to Cite
Tomagola, U., S.Soselisa, P., & Patty, J. T. (2023). KINERJA PEGAWAI DI PT. PELINDO IV CABANG AMBON DALAM PELAYANAN KEPELABUHANAN. Professional: Jurnal Komunikasi Dan Administrasi Publik, 10(1), 165–170. https://doi.org/10.37676/professional.v10i1.3770
Copyright (c) 2023 Untung Tomagola, Pieter S.Soselisa, Julia Theresia Patty
This work is licensed under a Creative Commons Attribution-ShareAlike 4.0 International License.