Implementasi Program Sustainable Development Goals (SDGs) dalam Upaya Penanggulangan Kemiskinan di Kota Sukabumi
Ghulam Zakiyyan Dzulqarnain

Program Studi Ilmu Administrasi Publik, Fakultas Ilmu Administrasi dan Humaniora, Universitas Muhammadiyah Sukabumi

Dine Meigawati

Program Studi Ilmu Administrasi Publik, Fakultas Ilmu Administrasi dan Humaniora, Universitas Muhammadiyah Sukabumi

Yana Fajar Basori

Program Studi Ilmu Administrasi Publik, Fakultas Ilmu Administrasi dan Humaniora, Universitas Muhammadiyah Sukabumi
Abstract
The SDGs (Sustainable Development Goals) have 169 targets, 319 indicators and 17 goals from 2015 to 2030. The SDGs (Sustainable Development Goals) are in line with the vision and mission of President Joko Widodo and Vice President Ma'ruf Amin. National Medium Term Development Plan (RPJMN) 2020-2024. Of the 17 Sustainable Development Goals, one of the SDGs (Sustainable Development Goals) that has received the most attention so far is poverty. This is because all the goals of the SDGs are encouragement and efforts to achieve the goal of "no poverty". This type of research data uses qualitative methods. The data used in this study are primary and secondary data types. While the sources of data used in this study came from observations and interviews conducted in Sukabumi City, especially those involved in implementing sustainable development plans, in this case poverty alleviation will be discussed in more detail. In order to maximize the achievement of the Sustainable Development Goals (SDGs) free of poverty, various efforts have been made to reduce poverty, but with the SDGs poverty reduction gets a different handling formulation so that the topic of poverty that often occurs every year can be slowly resolved.
Downloads
Download data is not yet available.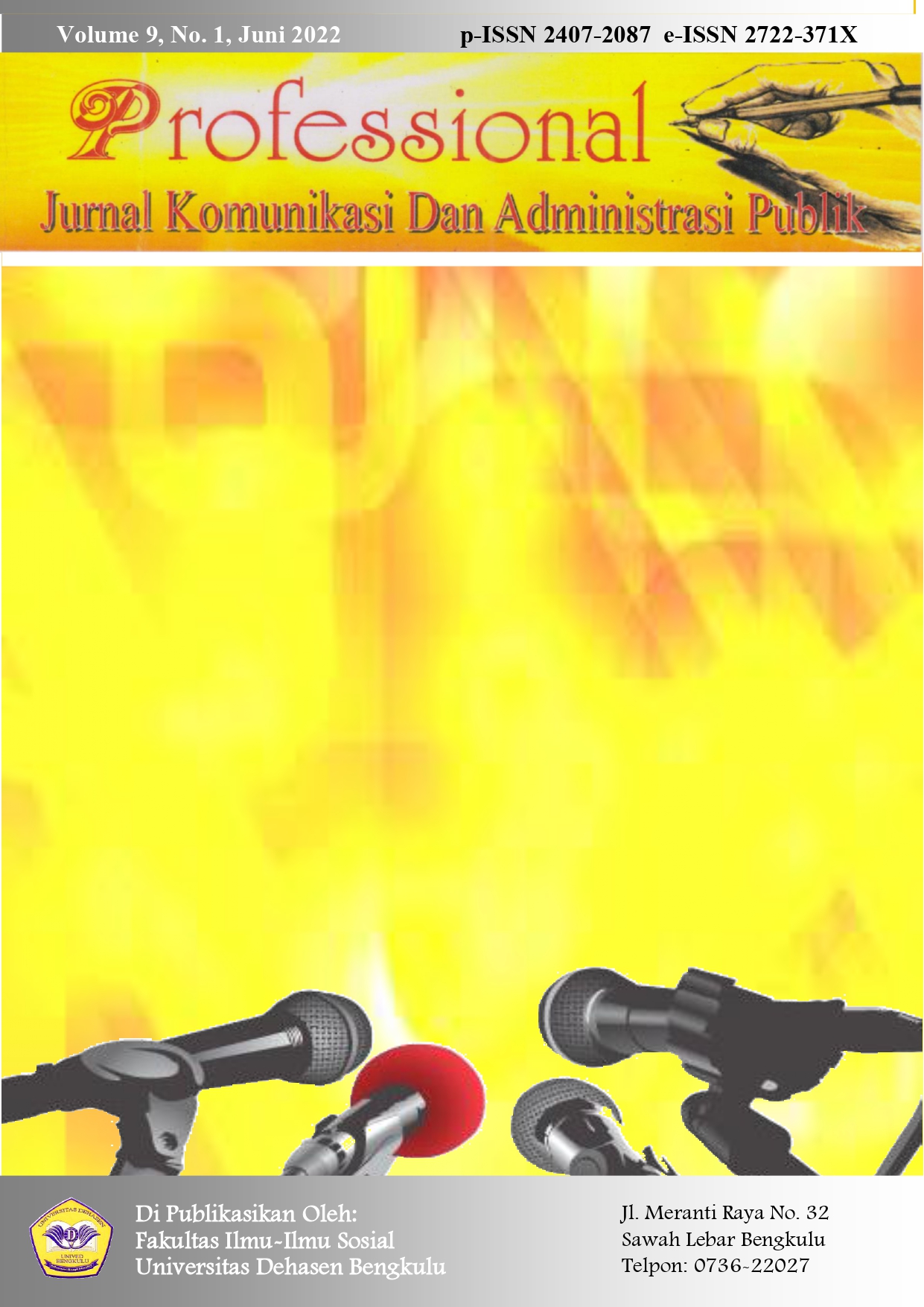 How to Cite
Dzulqarnain, G., Meigawati, D., & Basori, Y. (2022). Implementasi Program Sustainable Development Goals (SDGs) dalam Upaya Penanggulangan Kemiskinan di Kota Sukabumi. Professional: Jurnal Komunikasi Dan Administrasi Publik, 9(1), 109–116. https://doi.org/10.37676/professional.v9i1.2505
Copyright (c) 2022 Ghulam Zakiyyan Dzulqarnain, Dine Meigawati, Yana Fajar Basori
This work is licensed under a Creative Commons Attribution-ShareAlike 4.0 International License.