THE ROLE OF WOMEN'S EMPOWERMENT AND CHILD PROTECTION OFFICE (DP3A) IN HANDLING CASE OF WOMAN TRAFFICKING IN SUKABUMI DISTRICT
Mutiara zahra Nurul Fauziah

Mahasiswa

Dian Purwanti

Dosen

Tuah Nur

Dosen
Abstract
Woman trafficking is an act of crime against humanity, especially women.  DP3A Sukabumi Regency is the implementer of the policy of handling woman trafficking cases which has the responsibility to handle and prevent this case, In the range of 2016 - 2022, female trafficking cases in Sukabumi Regency reached 112 cases, which means that the role of DP3A in handling these cases must be implemented effectively and efficiently so that there will be a reduction in these cases in Sukabumi Regency. This study aims to find out and analyze the role of DP3A in handling women trafficking cases in Sukabumi Regency. This research uses qualitative methods with a descriptive approach. Data collection techniques use observation, interviews and documentation. The data analysis technique itself is carried out through the process of data reduction, data presentation and drawing conclusions. The data validity technique in this study uses triangulation techniques and data triangulation techniques. The results showed that the handling of woman trafficking cases carried out by DP3A has run optimally when viewed from the handling of cases carried out such as existing policies, strategies carried out, communication and case resolution. However, in terms of therapy or assistance to the victim, it is not optimal. This is what can hinder the success of the handling of woman trafficking cases carried out by DP3A and needs to get an evaluation to be better in the future.
Downloads
Download data is not yet available.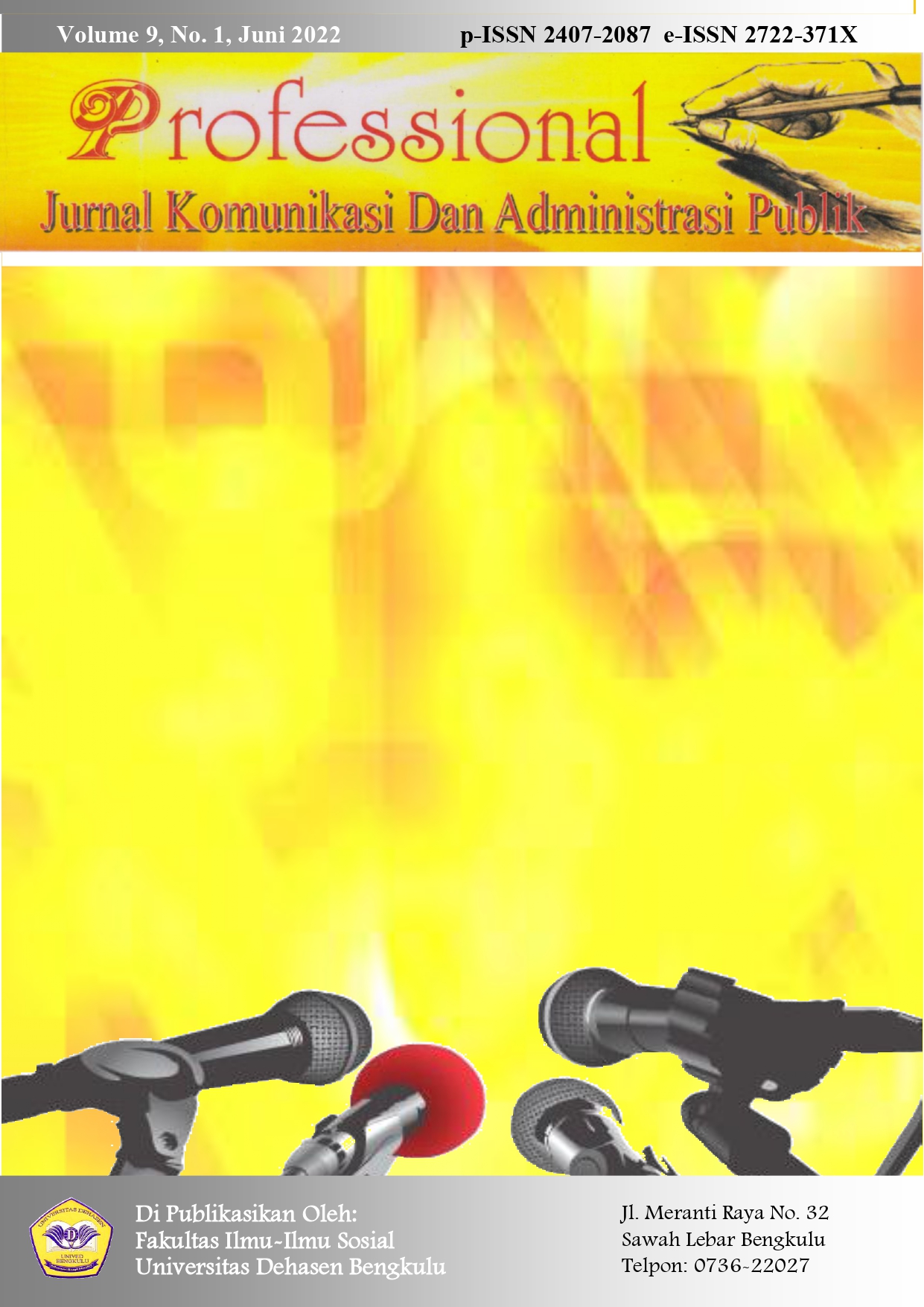 How to Cite
Fauziah, M. zahra, Purwanti, D., & Nur, T. (2022). THE ROLE OF WOMEN'S EMPOWERMENT AND CHILD PROTECTION OFFICE (DP3A) IN HANDLING CASE OF WOMAN TRAFFICKING IN SUKABUMI DISTRICT. Professional: Jurnal Komunikasi Dan Administrasi Publik, 9(1), 99 - 108. https://doi.org/10.37676/professional.v9i1.2490
Copyright (c) 2022 Mutiara zahra Nurul Fauziah, Dian Purwanti, Tuah Nur
This work is licensed under a Creative Commons Attribution-ShareAlike 4.0 International License.