Representasi Feminisme Dalam Film Mulan
Deli Siti Holipa

Program Studi Ilmu Komunikasi, Fakultas Ilmu-Ilmu Sosial, Universitas Dehasen Bengkulu

Asnawati Asnawati

Universitas Dehasen Bengkulu

Sri Narti

Universitas Dehasen Bengkulu
Abstract
Feminism is a series of activities in various fields such as social, political, and ideological activities with the aim of achieving gender equality in all aspects of life such as social, political, and economic. Film is a mass communication tool that can be used as a medium in the feminist movement, the messages and ideologies contained in a film can influence the audience both in terms of cognitive, affective, and conative. Mulan is a film adapted from a Chinese folk tale. Mulan tells the story of a brave woman, a determined warrior named Hua Mulan. The character of Hua Mulan carries a message of feminism. A woman is described as an independent and responsible figure, in contrast to women usually only described as a weak figure, and always in need of protection from men. The research is a qualitative research with data analysis techniques using the semiotic method with an analytical knife using the theory of television codes by John Fiske. This study aims to find out how to represent feminism in the film Mulan, hence the semiotic code of feminism at the level of reality, level of representation, and level of ideology. The results of the research show that the Film Mulan shows the values of Feminism at the level of reality through the code of appearance, costume, makeup, environment, behavior, dialogue, movement, and expression. In the representation level, feminism is shown through camera codes, characters, actions, and dialogues. At the ideological level, feminism values are represented through liberal feminism, radical feminism, and Psychoanalysis and gender ideology.
Downloads
Download data is not yet available.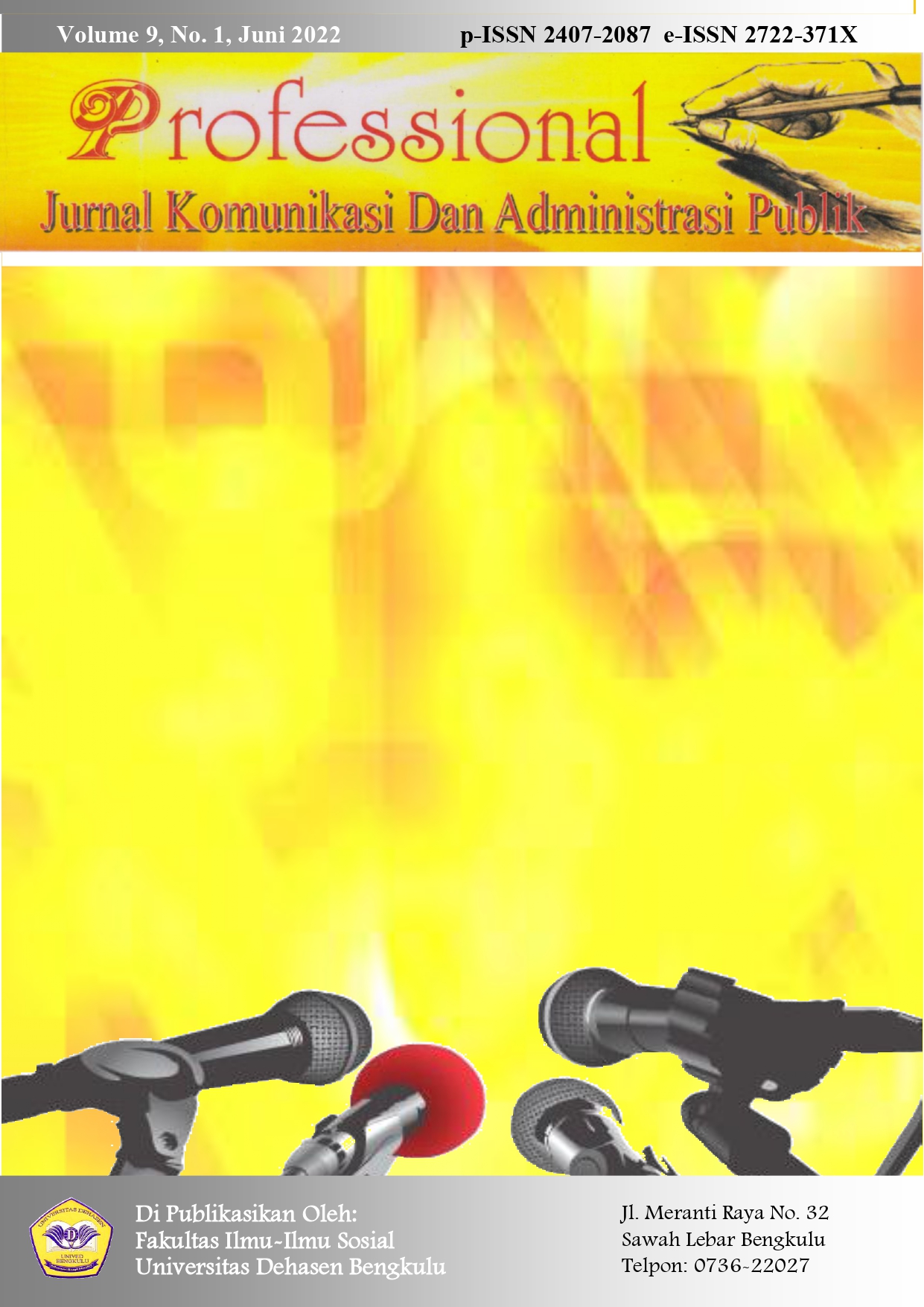 How to Cite
Holipa, D., Asnawati, A., & Narti, S. (2022). Representasi Feminisme Dalam Film Mulan. Professional: Jurnal Komunikasi Dan Administrasi Publik, 9(1), 41–48. https://doi.org/10.37676/professional.v9i1.2440
Copyright (c) 2022 Deli Siti Holipa, Asnawati Asnawati, Sri Narti
This work is licensed under a Creative Commons Attribution-ShareAlike 4.0 International License.