Reformasi Birokrasi dalam Pelayanan Publik Melalui Aplikasi Halodoc di Kota Mataram
Azizatul Farhaini

Program Studi Farmasi, Fakultas Kedokteran, Universitas Mataram

Bayu Karunia Putra

Program Studi Ilmu Pemerintahan, Fakultas Ilmu Sosial dan Ilmu Politik, Universitas Muhammadiyah Malang

Dinatul Aini

Program Studi Farmasi, Fakultas Kedokteran, Universitas Mataram
Abstract
Digitization is a process of social engagement based on an increase in computer assistance, new media, and communication platforms for the economy, society and culture (digitalization). Due to the existence of digitalization, every use of technology through the intermediary of digital devices continues to transform all forms of activities that are directly related to the government administration process which has the aim of increasing effectiveness, efficiency, and creating quality services. So, through this mechanism of information and communication technology, it has had such a big impact in the joints of life today. Thus, one manifestation in the context of bureaucratic reform, especially in the process of providing public services, must provide improvements in the service process that are faster, easier, and of higher quality. However, the reality of providing a service, especially related to health services, is still not running according to community expectations, because it is proven in health services which are still sometimes crowded, queued, and convoluted. The purpose of this study is to find out how effective and efficient the application of this Halodoc application is, especially among the community. The research method used is a literature study method, where sources and data are obtained directly through journals, books, and other written sources. The results of this study related to "Bureaucracy Reform in Public Services Through the Halodoc Application in Mataram City" have provided various forms of convenience for the community in the joints of life today.
Downloads
Download data is not yet available.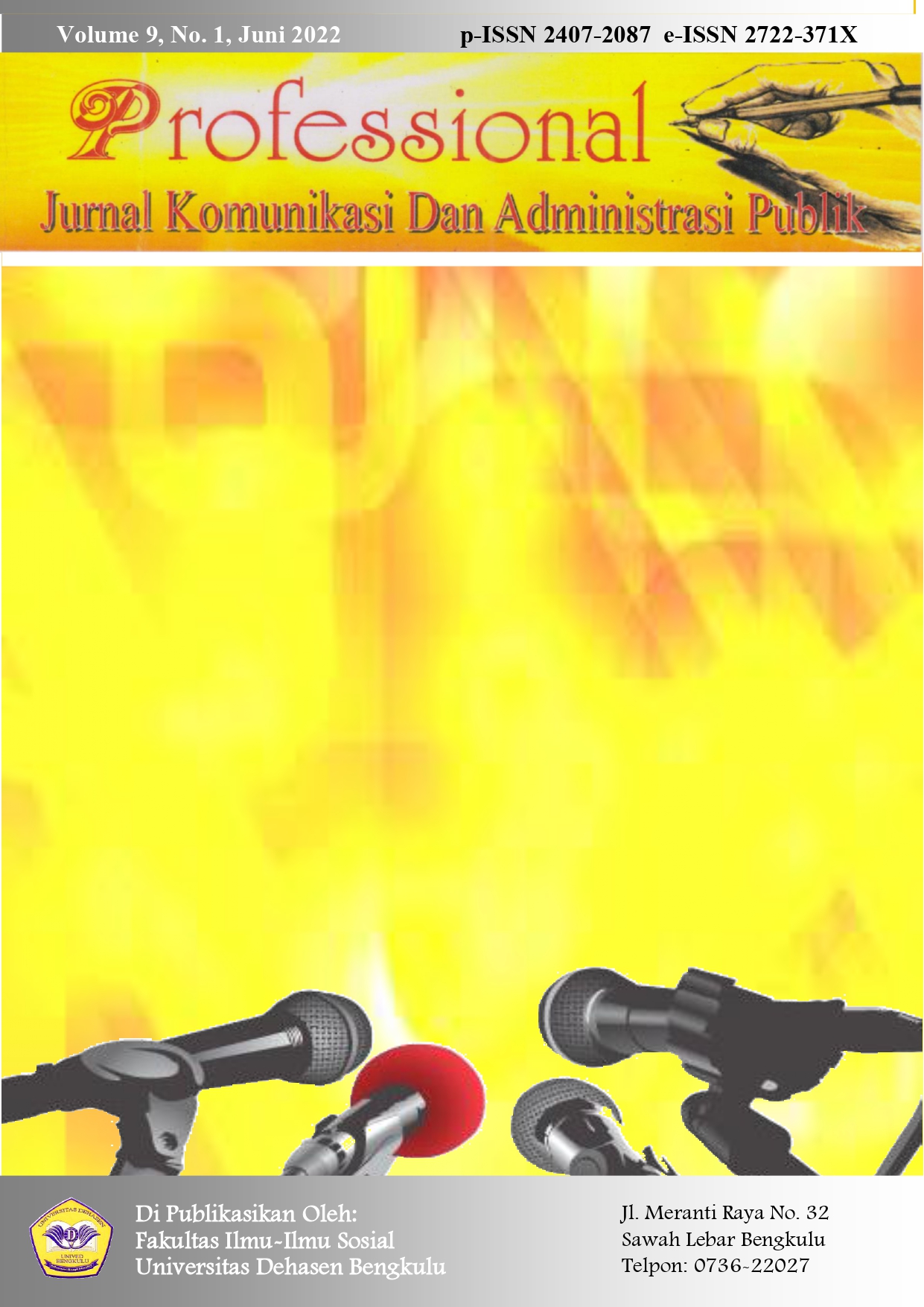 How to Cite
Farhaini, A., Putra, B., & Aini, D. (2022). Reformasi Birokrasi dalam Pelayanan Publik Melalui Aplikasi Halodoc di Kota Mataram. Professional: Jurnal Komunikasi Dan Administrasi Publik, 9(1), 71–82. https://doi.org/10.37676/professional.v9i1.2416
Copyright (c) 2022 Bayu Karunia Putra, Azizatul Farhaini, Dinatul Aini
This work is licensed under a Creative Commons Attribution-ShareAlike 4.0 International License.