Pembelajaran Berbicara Berbasis Pendidikan Karakter
Lusi Safitri

Universitas Islam Negeri Sumatera Utara, Indonesia

Khoirun Nisa

Universitas Islam Negeri Sumatera Utara, Indonesia

Rodiatul Hasanah Lubis

Universitas Islam Negeri Sumatera Utara, Indonesia
Keywords:
Learning to speak, Education, Character
Abstract
Character-based speaking learning needs to be improved, because in reality there are still many students who find it difficult to speak when asked to speak in front of the class and find it difficult to use polite language when speaking. Many are still shy or choked up and break out in cold sweat when asked to speak in front of the class. If the situation is as above, the teacher must strive to provide opportunities for students to speak in turns using polite grammar in every learning process
Downloads
Download data is not yet available.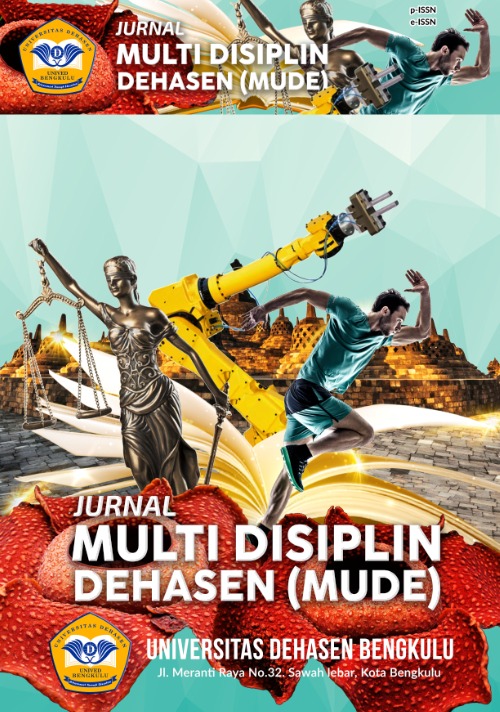 How to Cite
Safitri, L., Nisa, K., & Lubis, R. H. (2022). Pembelajaran Berbicara Berbasis Pendidikan Karakter. Jurnal Multidisiplin Dehasen (MUDE), 1(3), 369-. https://doi.org/10.37676/mude.v1i3.2617
Copyright (c) 2022 Lusi Safitri, Khoirun Nisa, Rodiatul Hasanah Lubis
This work is licensed under a Creative Commons Attribution-ShareAlike 4.0 International License.