Pembelajaran Menyimak Berbasis Pendidikan Karakter
Jelita Dwi Septya

Universitas Islam Negeri Sumatera Utara

Adinda Widyaningsih

Universitas Islam Negeri Sumatera Utara

Isma Nur Khofifah Br. BB

Universitas Islam Negeri Sumatera Utara

Sri Herdianti Harahap

Universitas Islam Negeri Sumatera Utara
Keywords:
Listening, Education, Character
Abstract
Listening based on character education is a way of listening that has a type of language skill that requires awareness. Listening is also an active receptive language skill. In listening activities, one must activate his mind to be able to identify the sounds of language, understand them, and interpret their meanings so that the message conveyed by the speaker is clearly captured. Listening based on character education can also shape the character of students when listening or paying attention to the interlocutor saying something to him.
Downloads
Download data is not yet available.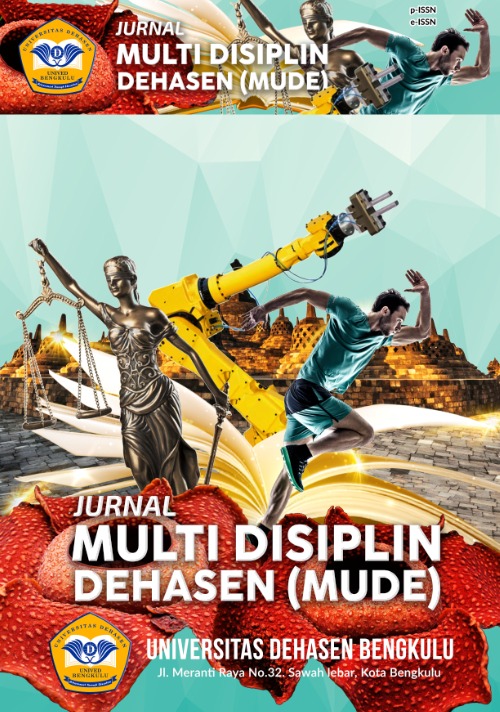 How to Cite
Septya, J. D., Widyaningsih, A., Khofifah Br. BB, I. N., & Harahap, S. H. (2022). Pembelajaran Menyimak Berbasis Pendidikan Karakter. Jurnal Multidisiplin Dehasen (MUDE), 1(3), 365-. https://doi.org/10.37676/mude.v1i3.2616
Copyright (c) 2022 Jelita Dwi Septya, Adinda Widyaningsih, Isma Nur Khofifah Br. BB, Sri Herdianti Harahap
This work is licensed under a Creative Commons Attribution-ShareAlike 4.0 International License.