Decision Support System to Determine Students Recipient of Smart Indonesia Card (KIP) at Madrasah Aliyah Darul Qalam
Zuryanto Zuryanto

Fakultas Ilmu Komputer, Universitas Dehasen Bengkulu

Yupianti Yupianti

Fakultas Ilmu Komputer, Universitas Dehasen Bengkulu

Eko Suryana

Fakultas Ilmu Komputer, Universitas Dehasen Bengkulu
Keywords:
Simple Additive Weighting, Student, KIP
Abstract
Smart Indonesia Card (KIP) is the provision of cash assistance for education from Elementary School to Senior High School to all school-age children. The difficulty of ranking in determining students who are eligible to be recommended by KIP recipients is a challenge for Madrasah Aliyah Darul Qalam, where the criteria for the selection process are parents' income, number of dependents, report cards, parental status and housing ownership conditions. To simplify the process, a system is needed to solve the problem using Simple Additive Weighting which is used to rank students with the same characteristics which can then be used as consideration in making policies. The results of the application of the Simple Additive Weighting method can be used by Madrasah Aliyah Darul Qalam in determining the recommendations for KIP recipients based on the ranking results according to the number of students.
Downloads
Download data is not yet available.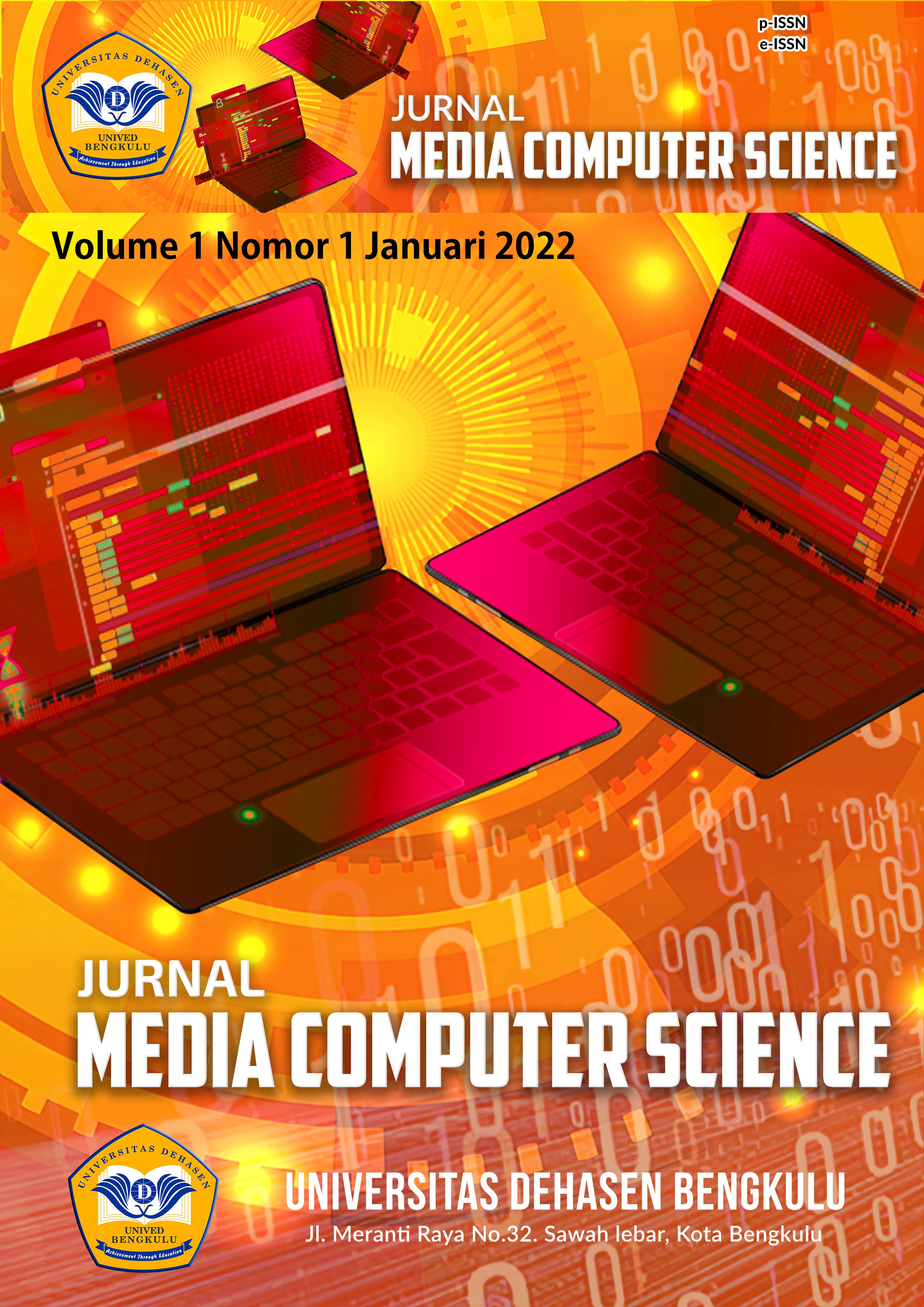 How to Cite
Zuryanto, Z., Yupianti, Y., & Suryana, E. (2022). Decision Support System to Determine Students Recipient of Smart Indonesia Card (KIP) at Madrasah Aliyah Darul Qalam. Jurnal Media Computer Science, 1(1), 45–50. Retrieved from https://jurnal.unived.ac.id/index.php/jmcs/article/view/1935