Implementation of the Analytical Hierarchy Process Method for Evaluation of the Performance of Human Resources for the Family Hope Program (PKH) at the Social Service of Kepahiang Regency
Hengki Jon Saputra

Fakultas Ilmu Komputer, Universitas Dehasen Bengkulu

Mesterjon Mesterjon

Universitas Dehasen Bengkulu

Juju Jumadi

Universitas Dehasen Bengkulu
Keywords:
Analytical Hierarchy Process Method, Evaluation of the Performance, Family Hope Program (PKH)
Abstract
The purpose of this study is to implement the analytical hierarchy process method for evaluating the performance of human resources for the Family Hope Program (PKH) at the Social Service of Kepahiang Regency. The research method in this thesis uses SDLC (System Development Life Cycle), which is a logical process used by systems analysts to describe an information system, including requirements, validation, training and ownership. 1. Performance evaluation of the Human Resources (HR) of the PKH Program using the Analytical Hierarchy Process (AHP) method is carried out by ranking teachers using the final score of each PKH facilitator. The criteria used in this study in the evaluation process of PKH companions were communication, orientation to quality, analysis in problem solving, self-control, and work discipline.
Downloads
Download data is not yet available.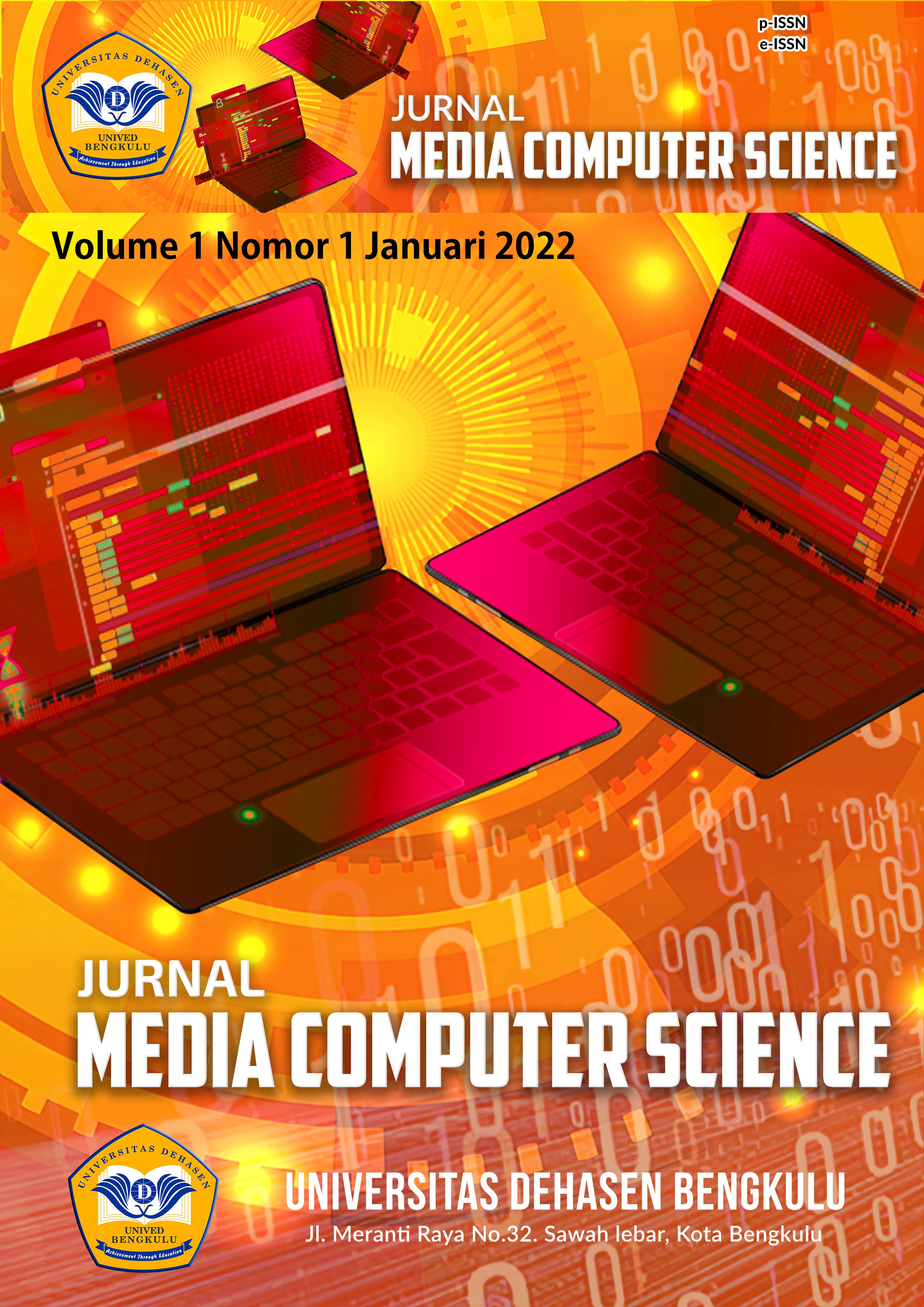 How to Cite
Saputra, H., Mesterjon, M., & Jumadi, J. (2022). Implementation of the Analytical Hierarchy Process Method for Evaluation of the Performance of Human Resources for the Family Hope Program (PKH) at the Social Service of Kepahiang Regency. Jurnal Media Computer Science, 1(1), 56–63. Retrieved from https://jurnal.unived.ac.id/index.php/jmcs/article/view/1934