Web-based Tourism Object Information System Design in Bengkulu Utara Regency
Yopita Syaputri

Program Studi Sistem Informasi, Fakultas Teknik, Universitas Muhammadiyah Bengkulu

Kirman Kirman

Universitas Muhammadiyah Bengkulu
Keywords:
Web Design, Tourism Objects, Nourt Bengkulu Regency
Abstract
A design ofweb-based information system oftourism objects in north Bengkulu regency is used as a tool in delivering information on tourism and cultural areas in north Bengkulu regency to people who want to know the tourism areas. It is one form of tourism promotion to attract tourists to visit north Bengkulu. This research is expected to be useful as a medium of information and promotion of tourismpotential in north Bengkulu, so that people will be more familiar with regional tourismplaces. The more tourists who visit, the income of the area and the surrounding community will increase. The method used in this research was the Rapid Application Development (RAD) method. This method includedthe requirements analysis, system design, implementation, testing and maintenance stages, followed by making applications using the PHP and HTML programming languages with MySQL and XAMPP database
Downloads
Download data is not yet available.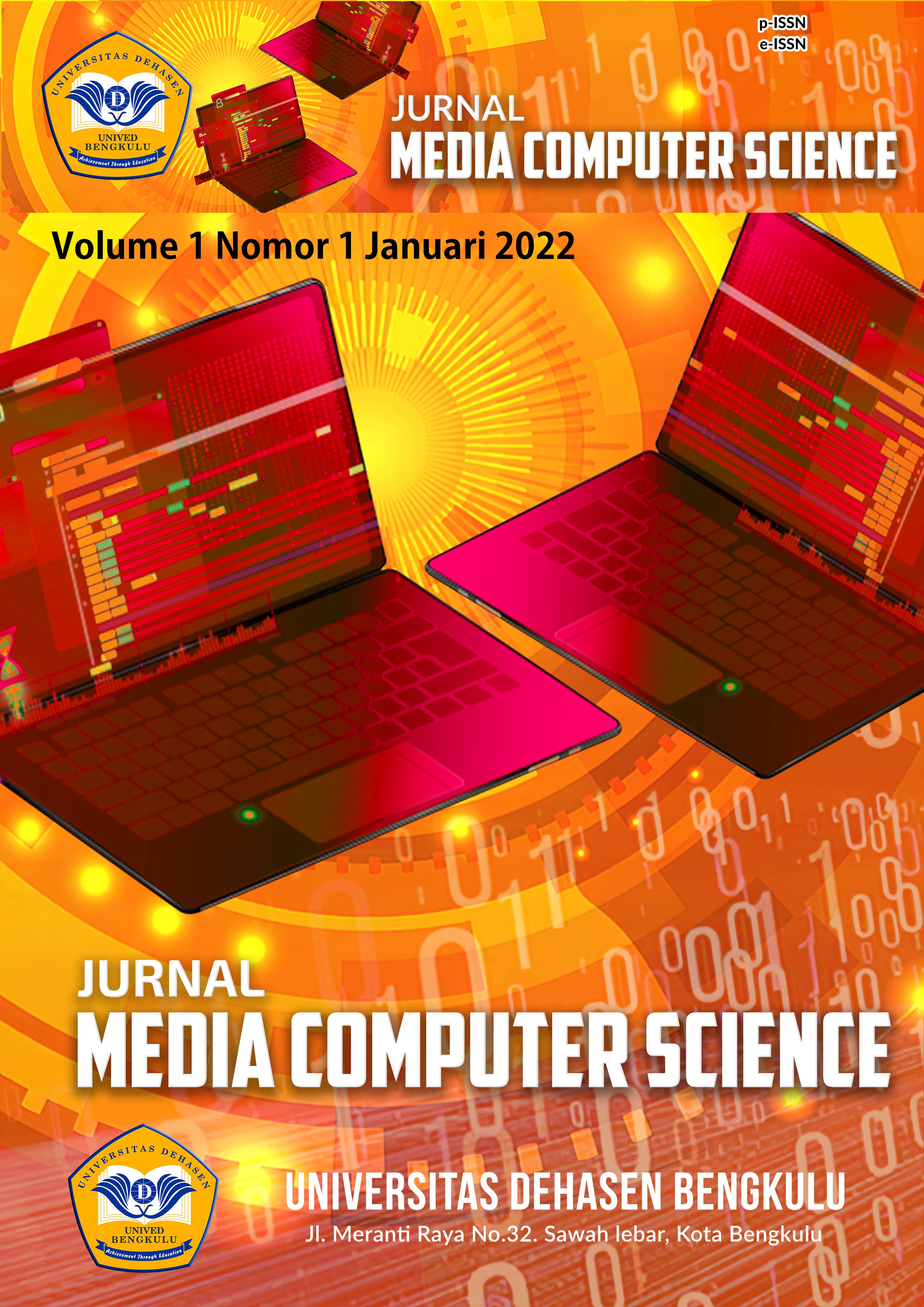 How to Cite
Syaputri, Y., & Kirman, K. (2022). Web-based Tourism Object Information System Design in Bengkulu Utara Regency. Jurnal Media Computer Science, 1(1), 37–44. Retrieved from https://jurnal.unived.ac.id/index.php/jmcs/article/view/1917