New Student Admission Decision Support System with Simple Additive Weighting (SAW) Method
Afrizal Afrizal

Program Studi Teknik Informatika, Fakultas Teknik, Universitas Muhammadiyah Bengkulu

Sandhy Fernandez

Program Studi Teknik Informatika, Fakultas Teknik, Universitas Muhammadiyah Bengkulu

Ardi Wijaya

Program Studi Teknik Informatika, Fakultas Teknik, Universitas Muhammadiyah Bengkulu
Keywords:
New Student, SPK, SAW
Abstract
Madrasah Ibtidaiyah Darussalam is one of the educational institutions in Pekik Nyaring Pondok Kelapa, so that this school has a number of registrants whose number increases every year. The new student admission system used by Madrasah Ibtidaiyah Darussalam still uses excel. In this discussion, the weighting system for new student admissions by applying the Simple Additive Weighting Method (SAW) method uses four criteria, namely by determining the weighting values such as report card score criteria, tahfidz test score criteria, tahsin test score criteria, and academic score criteria. From the calculation results, it is known that A1 = 20.75, A2 = 18.75 and A3 = 20.45 so the SAW method can select alternatives and rank in determining the ranking from the top to the last based on predetermined criteria.
Downloads
Download data is not yet available.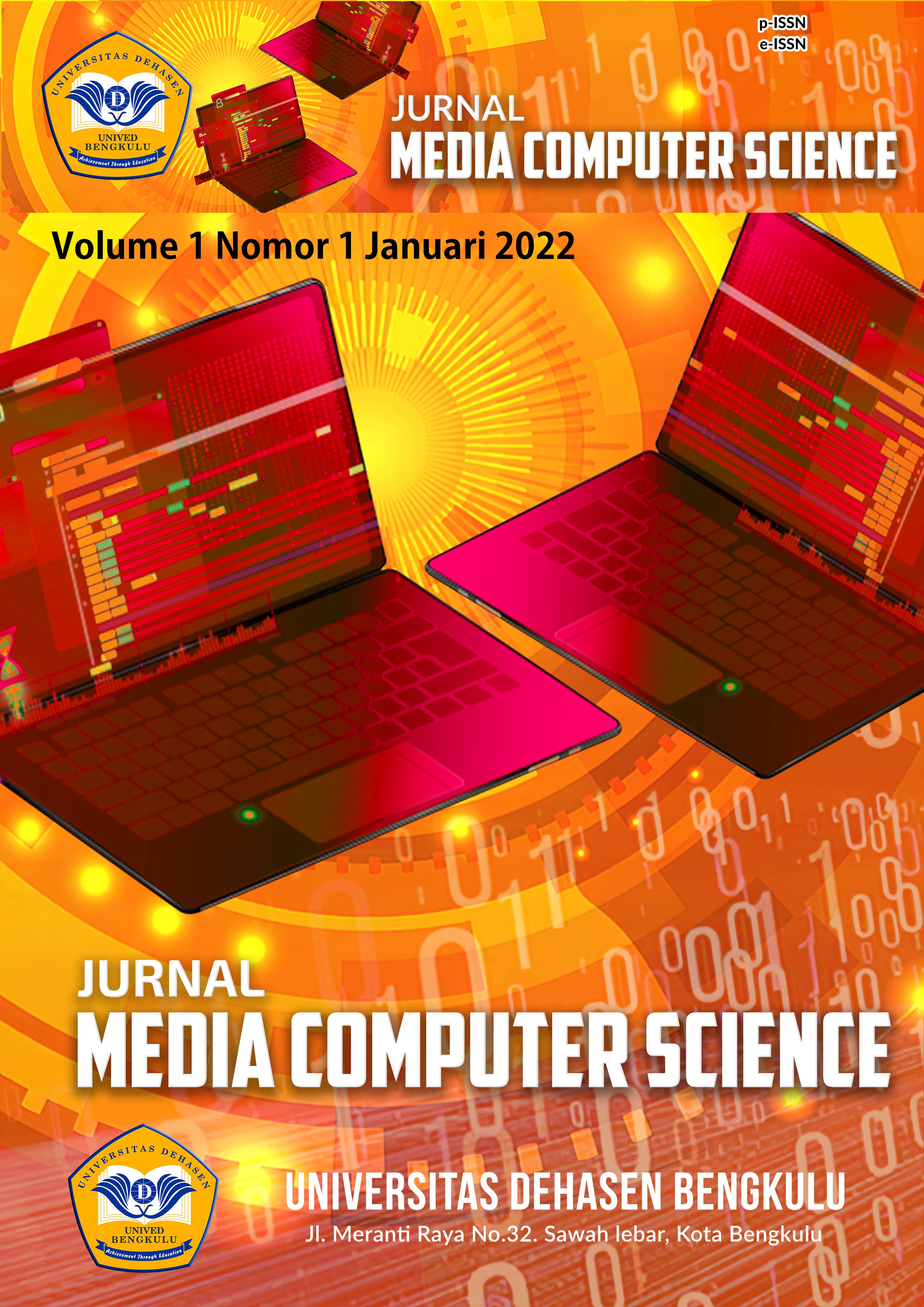 How to Cite
Afrizal, A., Fernandez, S., & Wijaya, A. (2022). New Student Admission Decision Support System with Simple Additive Weighting (SAW) Method. Jurnal Media Computer Science, 1(1), 74–81. Retrieved from https://jurnal.unived.ac.id/index.php/jmcs/article/view/1954