Web-Based E-Commerce Oncak Store
Lingga Azelia

Program Studi Sistem Informasi, Fakultas Ilmu Komputer, Universitas Dehasen Bengkulu

Feri Hari Utami

Fakultas Ilmu Komputer, Universitas Dehasen Bengkulu

Achmad Fikri Sallaby

Fakultas Ilmu Komputer, Universitas Dehasen Bengkulu
Keywords:
E-Commerce, Website, PHP, Internet, Joomla Virtuemart
Abstract
E-Commerce is a way of shopping and trading online that utilizes internet facilities where there is a website that provides buying and selling services between sellers and buyers. In this final project, a website will be created for product sales cases, especially clothing, bags and key chains. This E-Commerce based book selling application is designed using PHP and MySQL programming languages as databases and Joomla Virtuemart for website design. This application has three main levels. The first is for general users, namely every website visitor who can view product catalogs, use website services, but cannot place product orders. The second is a member or members who have registered who can order products. The third is the administrator, namely the person who has the right to be able to manage product data, order data and make reports for the store.
Downloads
Download data is not yet available.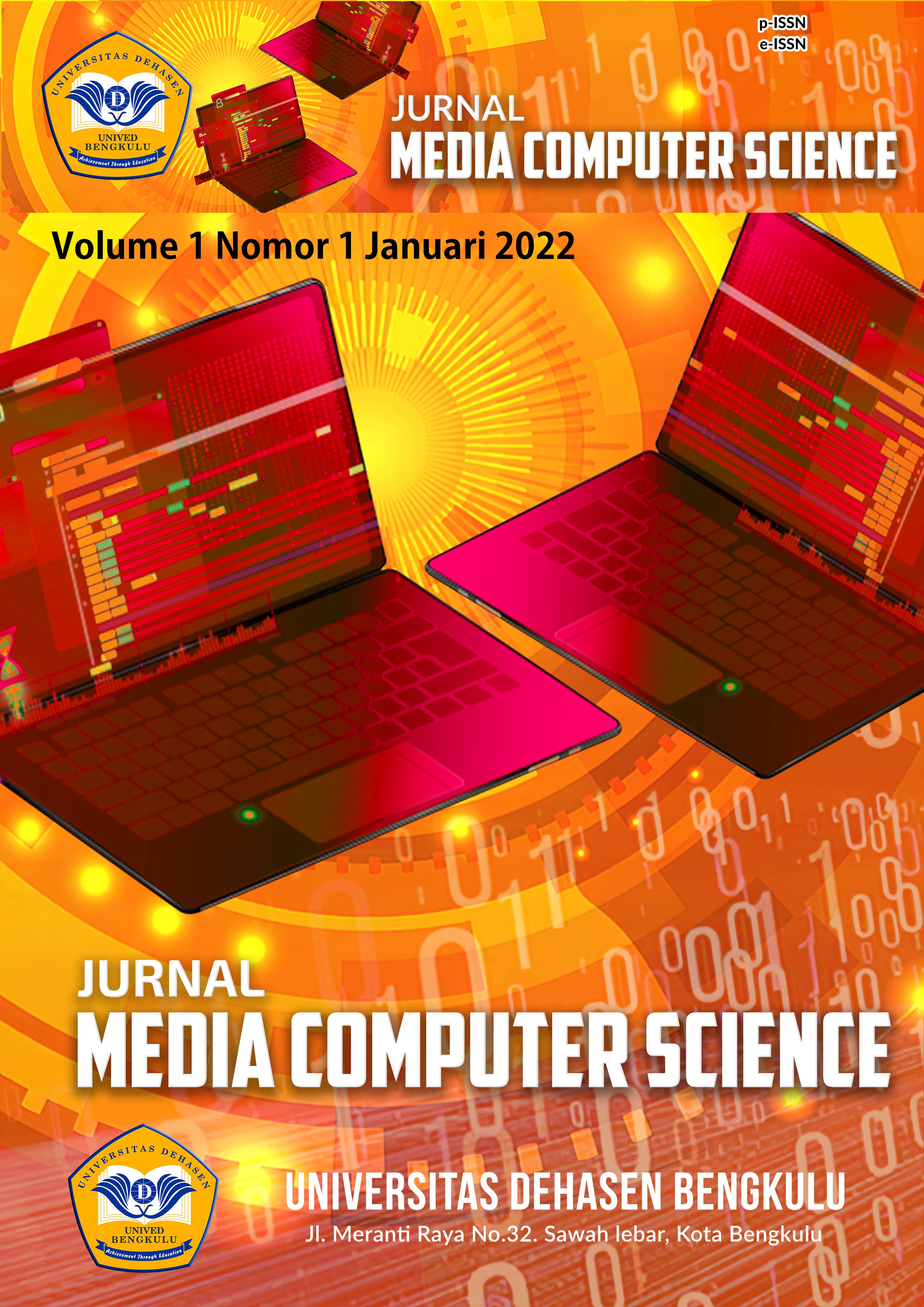 How to Cite
Azelia, L., Utami, F., & Sallaby, A. (2022). Web-Based E-Commerce Oncak Store. Jurnal Media Computer Science, 1(1), 14–18. Retrieved from https://jurnal.unived.ac.id/index.php/jmcs/article/view/1910