English Students Barriers on Learning Speaking Skill in Covid-19 Pandemic Era in Muhammadiyah University of Bengkulu
Muhammad Hasbi

University of Muhammadiyah Bengkulu
Abstract
Abstract
Online speaking learning is learning that is done indirectly and uses media as a mediator. This study was conducted to determine barriers to learning speaking online and determine the most dominant barriers. This research uses descriptive qualitative method. The researcher used a questionnaire as an instrument which was distributed to 24 English students as research subjects. After analyzing the data obtained, the researcher found 21 problems that became obstacles in learning speaking online. While the most dominant barriers found were learners psychological features with a percentage of 39.21%.
Keywords: Speaking skill, Online Learning, Barriers, Covid-19
A. Introduction
Downloads
Download data is not yet available.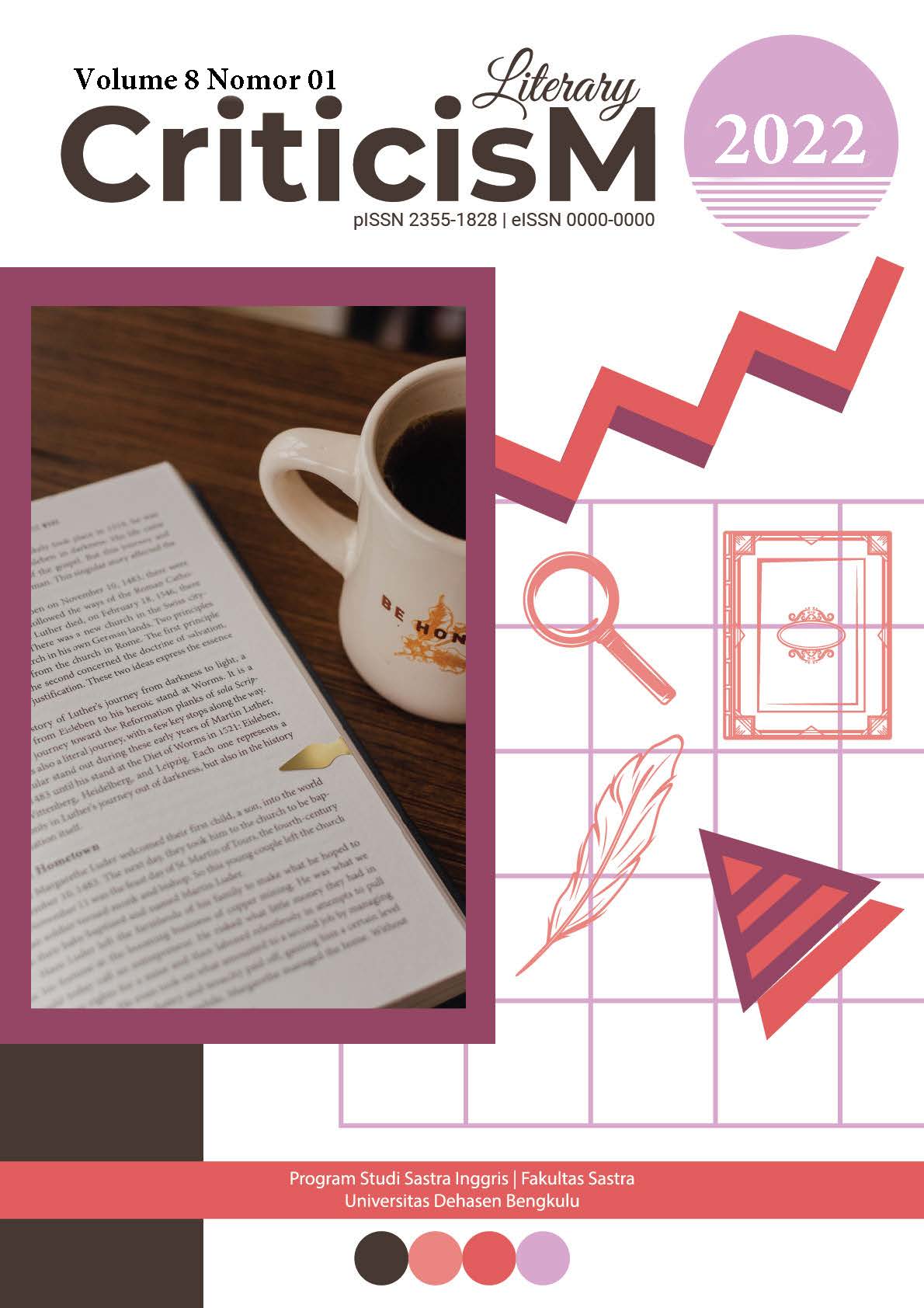 How to Cite
Hasbi, M. (2022). English Students Barriers on Learning Speaking Skill in Covid-19 Pandemic Era in Muhammadiyah University of Bengkulu. Literary Criticism, 8(01), 44-50. Retrieved from https://jurnal.unived.ac.id/index.php/jlc/article/view/2760
Copyright (c) 2022 Muhammad Hasbi
This work is licensed under a Creative Commons Attribution-NonCommercial-NoDerivatives 4.0 International License.