Rhetorical Structure on Writing Result and Discussion Section of Undergraduate Student's Thesis at Muhammadiyah University of Bengkulu
Epi Wadison

University of Muhammadiyah Bengkulu

Febby Indriani Robert

University of Muhammadiyah Bengkulu
Abstract
Abstract
The objective of this research is to find out and
describe the lack of the rhetorical structure used by
English Students in writing the result & discussion
section in the Thesis academic year 2020 period 1. This
study use qualitative research, and used descriptive
qualitative. The result of this research, the english
students still lack in write there are: in background
information and summarising result. And the
discussion of this research the english students still
lack in write: interpreting result, comparing result, and
ecaluating result. This reserach suggested the students
can used rhetorical structure based on Yang & Allison
(2003) model to write of research results and
discussion section. The reason are: First, this model is
better than theses guidebook of FKIP. Second, this
model contains: background information, reporting
result, summarising result. Third, this model in writing
discussion of the research contains: interpreting result,
comparing result, accounting result and evaluating
result.
Keyword: Rhetorical Structure, Result and Discussion,
Thesis
Downloads
Download data is not yet available.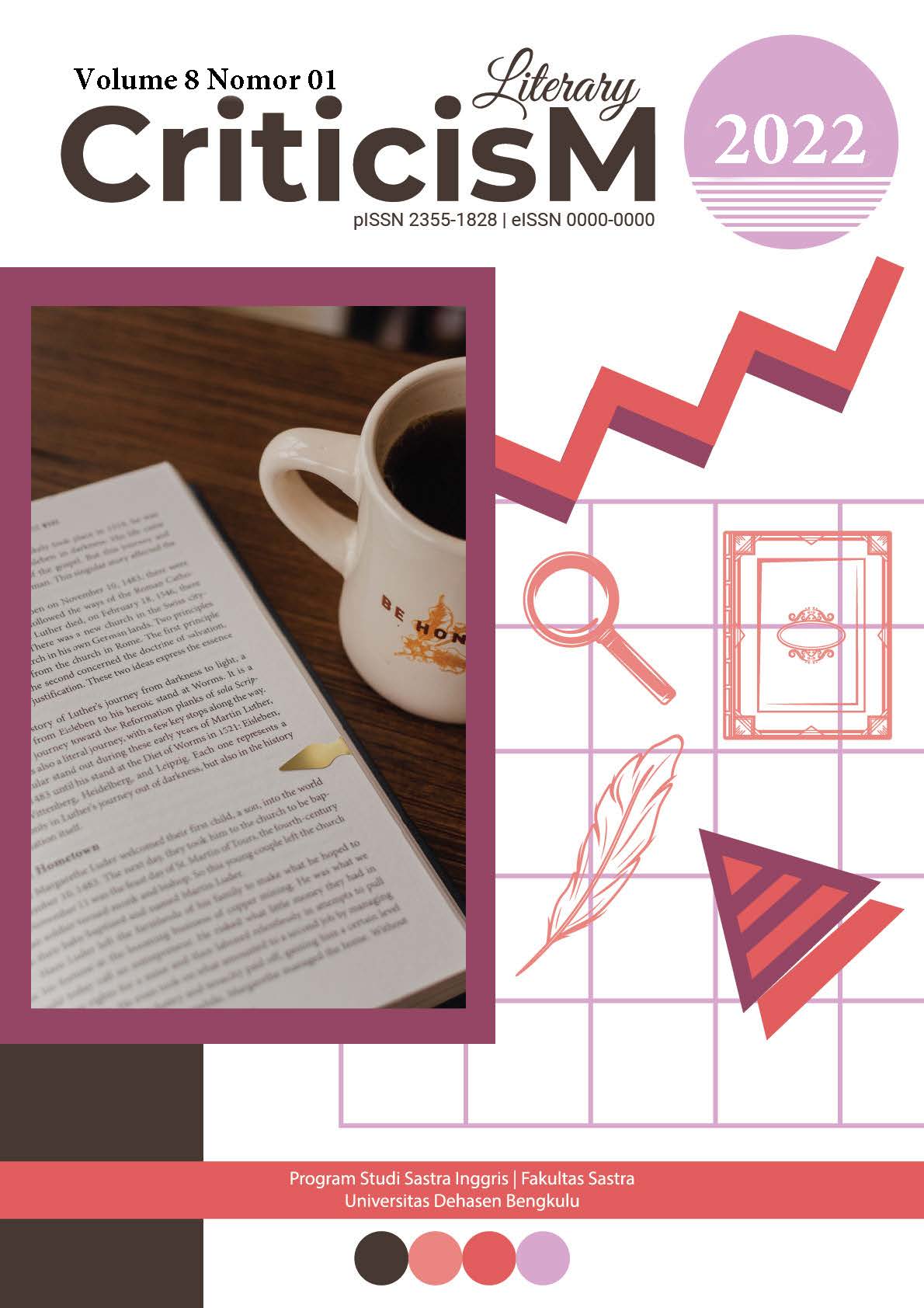 How to Cite
Wadison, E., & Robert, F. (2022). Rhetorical Structure on Writing Result and Discussion Section of Undergraduate Student's Thesis at Muhammadiyah University of Bengkulu. Literary Criticism, 8(01), 38-43. Retrieved from https://jurnal.unived.ac.id/index.php/jlc/article/view/2759
Copyright (c) 2022 Epi Wadison, Febby Indriani Robert
This work is licensed under a Creative Commons Attribution-NonCommercial-NoDerivatives 4.0 International License.