A Comparative Study of Students Ability in Reading Comprehension by Using Open-Ended and Cloze Test
Hifzuhuma Dwi Rizki

University of Muhammadiyah Bengkulu
Abstract
Abstract
The purpose of this study was to determine the differences in the cloze test result and open-ended test result as well as students' perceptions of the cloze test and open-ended test in reading comprehension.This research used descriptive quantitative method. The subjects of this study were 25 students in the first semester who took reading comprehension course in the English Study Program, Muhammadiyah University of Bengkulu. Researchers used tests and interviews as research instruments. The results of this study indicatedof cloze test was higher than the result of open ended. From students' perception, they were familiar to both tests however cloze test was easier than open ended test.Researcher suggests students to be more familiar with many types of tests, so that students' reading comprehension can be further improved.
Keywords: Cloze Test, Open-Ended Test, Reading Comprehension
Downloads
Download data is not yet available.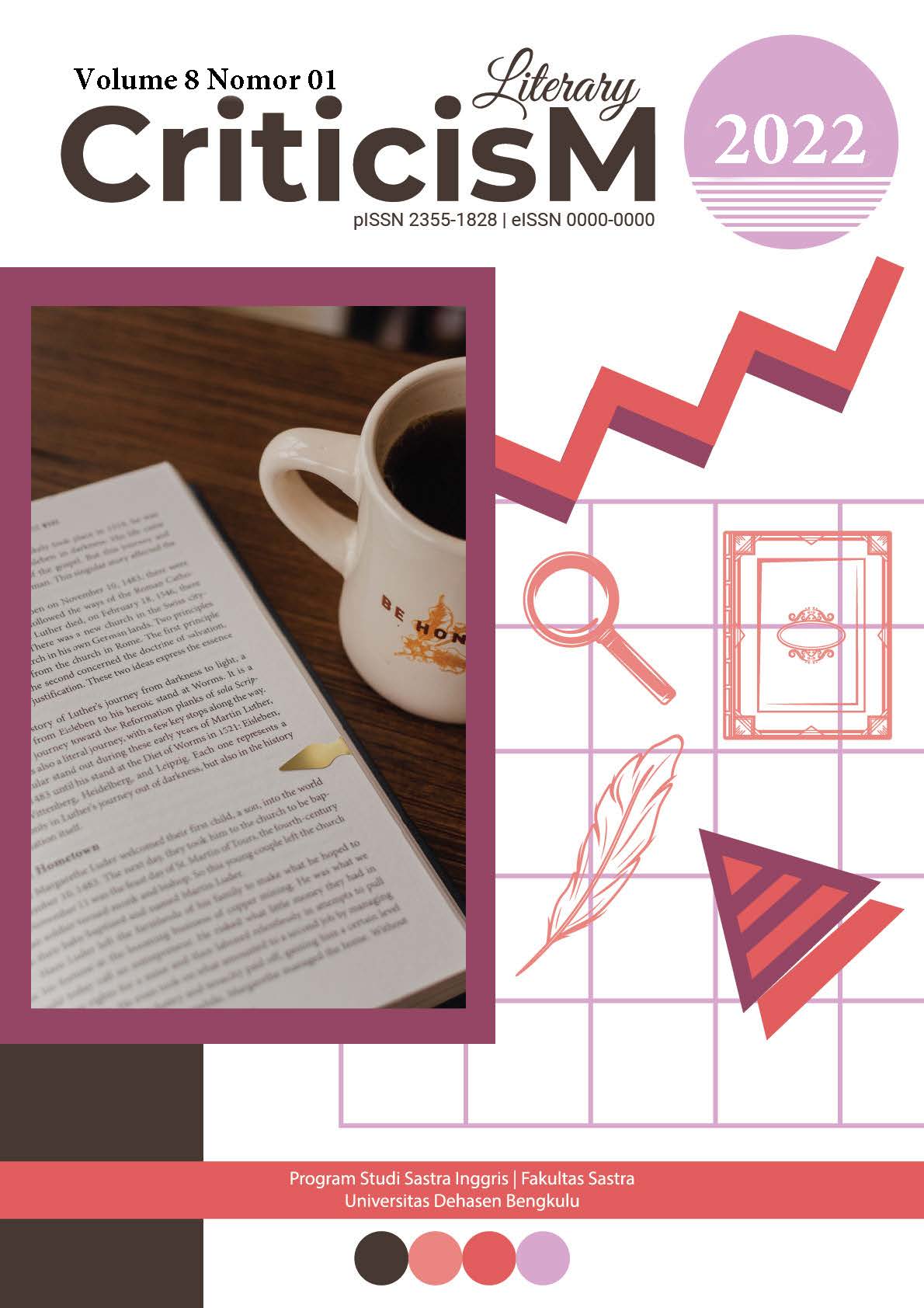 How to Cite
Rizki, H. (2022). A Comparative Study of Students Ability in Reading Comprehension by Using Open-Ended and Cloze Test. Literary Criticism, 8(01), 1. Retrieved from https://jurnal.unived.ac.id/index.php/jlc/article/view/2755
Copyright (c) 2022 Hifzuhuma Dwi Rizki
This work is licensed under a Creative Commons Attribution-NonCommercial-NoDerivatives 4.0 International License.