Protagonist Analysis of The Birthmark
M. Bintang Permata Anwar

Universitas Muhammadiyah Bengkulu
Abstract
This thesis concerns the analysis of Protagonist Analysis of The Birthmark. The research question of this thesis was how the protagonist of  the Birthmark short story by Nathaniel Hawthrone is. The design of the research was a descriptive design. A short story titled "The Birthmark," written by Nathaniel Hawthorne in 1843. The plot centres around a prominent birthmark. Aylmer, the main character, is an intelligent, retired scientist whose passion of science is only rivaled by his love for Georgiana, his stunningly gorgeous new wife. Aylmer becomes preoccupied with a crimson, hand-shaped mark on his bride's left cheek shortly after the two marry, a mark Georgiana had deemed a "charm" prior to Aylmer's mention. With each passing day of her husband's devotion, Georgiana's perception of her mark becomes more disgusting. Aylmer is convinced that he can free his wife from this mark, her one imperfection, and he spends the entire novel looking for a way to do so.
Downloads
Download data is not yet available.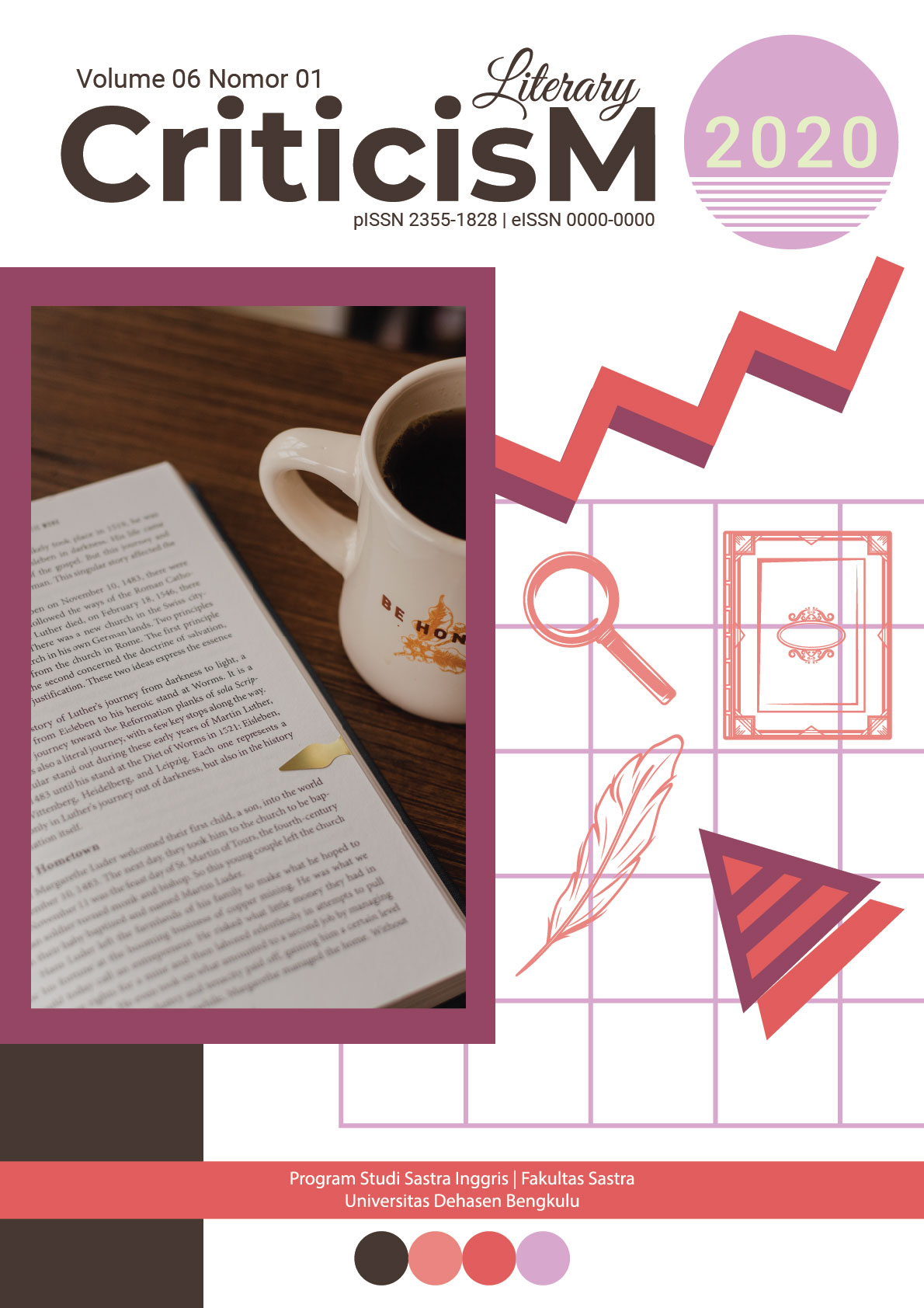 How to Cite
Anwar, M. B. P. (2021). Protagonist Analysis of The Birthmark. Literary Criticism, 6(02), 47-49. Retrieved from https://jurnal.unived.ac.id/index.php/jlc/article/view/1572
Copyright (c) 2021 M. Bintang Permata Anwar
This work is licensed under a Creative Commons Attribution-NonCommercial-NoDerivatives 4.0 International License.