COMPARISON ANALYSIS OF SWEAR WORDS TRANSLATION BETWEEN AMATEUR TRANSLATOR WITH MACHINE TRANSLATOR IN BIG STAN MOVIE
Muktia Oktavina Sikumbang

Universitas Dehasen Bengkulu

Silvia Erlin Aditya Sembiring

Universitas Dehasen Bengkulu
Abstract
This thesis focusses on the translation comparison between amateur translator with machine translator in translating swear words in Big Stan movie. The movie contains a lot of swearing because it describes about prison's life and the prisoners and also politics in the prison. Most swearing contains racist swearing and also sexual contains. This research is a descriptive qualitative research. Data are collected by watching and taking a note. Data are analyzed by using Spradley (2007) analysis. According to data and analysis, there are 40 swearing in the movie. The translation technique which used by amateur are different, amateur translator mostly uses adaptation translation technique (35%) while machine mostly uses literal translation technique (53%). The raters also rate the translator accuracy for amateur translation (68% and 73%). It means that amateur translator has moderate accuracy.
Keywords: translation comparison, amateur translator, machine translator.
Downloads
Download data is not yet available.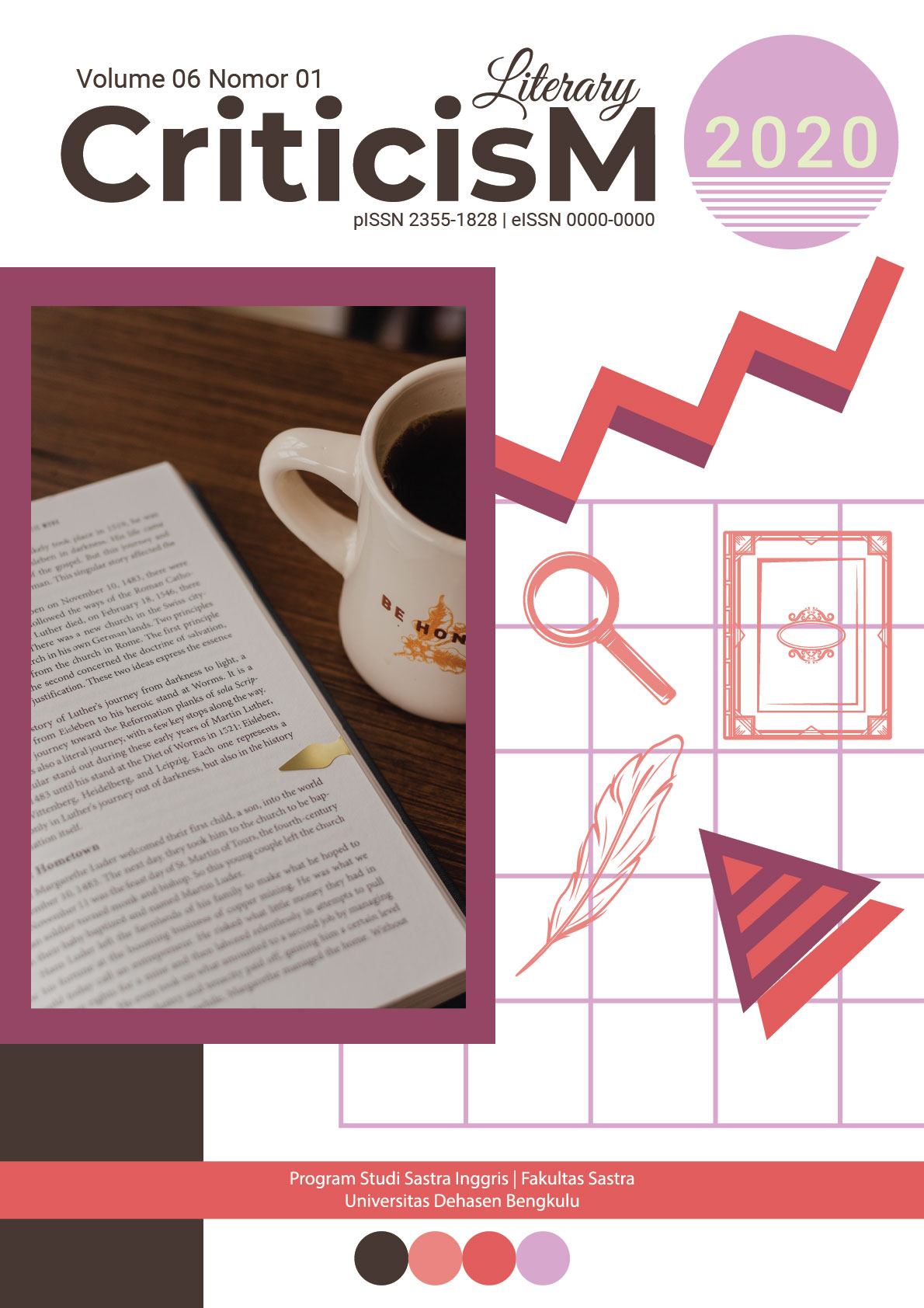 How to Cite
Sikumbang, M., & Aditya Sembiring, S. (2021). COMPARISON ANALYSIS OF SWEAR WORDS TRANSLATION BETWEEN AMATEUR TRANSLATOR WITH MACHINE TRANSLATOR IN BIG STAN MOVIE. Literary Criticism, 6(1), 29-34. Retrieved from https://jurnal.unived.ac.id/index.php/jlc/article/view/1257