ANALYSIS OF DEFENSE MECHANISM IN SIMON VS THE HOMO SAPIENS AGENDA NOVEL
Tri Marwenti

Universitas Dehasen Bengkulu
Abstract
LGBT is a group of people who has sexual disorder compared to common people. LGBT normally living like usual people, they have community and interact like normal people. But in term of sexuality, they have different view. Like other community, Most of LGBT are hiding their sexual disorder and want a freedom to express their presence. This thesis focusses on defense mechanism on main character in the novel. The novel which is used is in this research is Simon vs The Homo Sapiens agenda written by Becky Arbertalli. The Main character is Simon who hides his identity as a gay and he is being threatened by his friend because his friend knows his secret. This research purpose is how Simon defense himself and what of reaction and impact of his counter measures. This research also focusses on what kind of defense mechanism which is used and what is the impact of defense mechanism. This research uses descriptive qualitative method. Data are collected by reading the novel and collecting any expression which showing the main character conducting defense mechanism. The theory which is used is from Anna Freud about Defense Mechanism. Data are analyzed by using Spradley's analyzing theory. This research is analyzed by using Spradley's. the result of this research shows that there are 25 defense mechanism in the novel which divided into 7 Denial, 6 fantasy, 5 Displacement, 3 projection, 3 reaction formula and 1 compensation. The impact of defense mechanism on character mostly are negatives, it means that the main character doesn't really express his feeling.
Keywords: Defense mechanism, LGBT, psychoanalysis
Downloads
Download data is not yet available.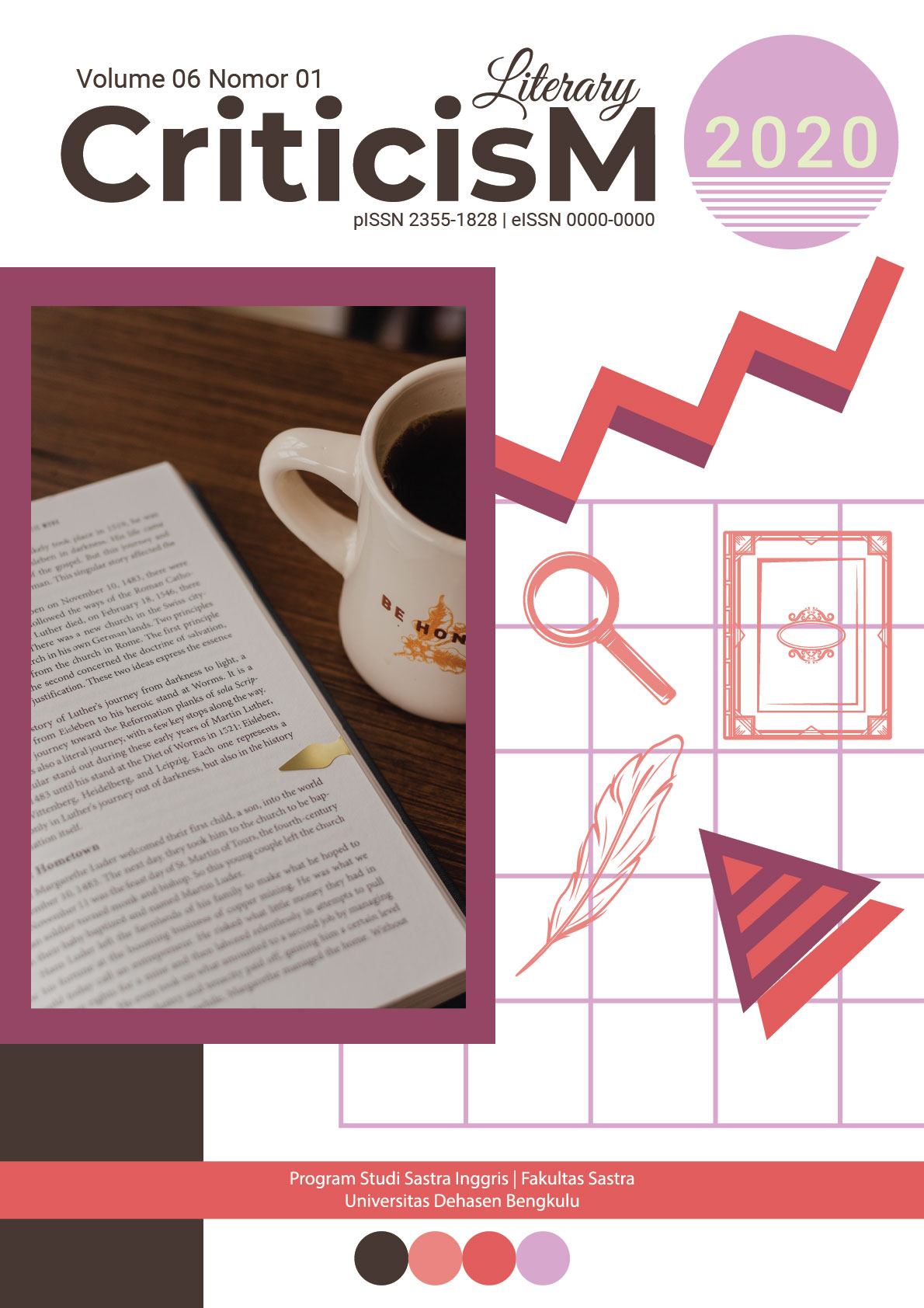 How to Cite
Marwenti, T. (2021). ANALYSIS OF DEFENSE MECHANISM IN SIMON VS THE HOMO SAPIENS AGENDA NOVEL. Literary Criticism, 6(1), 23-28. Retrieved from https://jurnal.unived.ac.id/index.php/jlc/article/view/1256